to holistically transform the circumstances of individuals and communities, empowering them to thrive.
Our unwavering commitment to positive change is driven by love and compassion.
We focus on three pillars:
Food security is at the core of our mission. We leave no one hungry.
HEF engages in innovative initiatives and partnerships to tackle the root causes of food insecurity, offering sustainable solutions that nourish not only the body but also the soul. Our commitment is to break the cycle of hunger and bring dignity and respect back to families in need.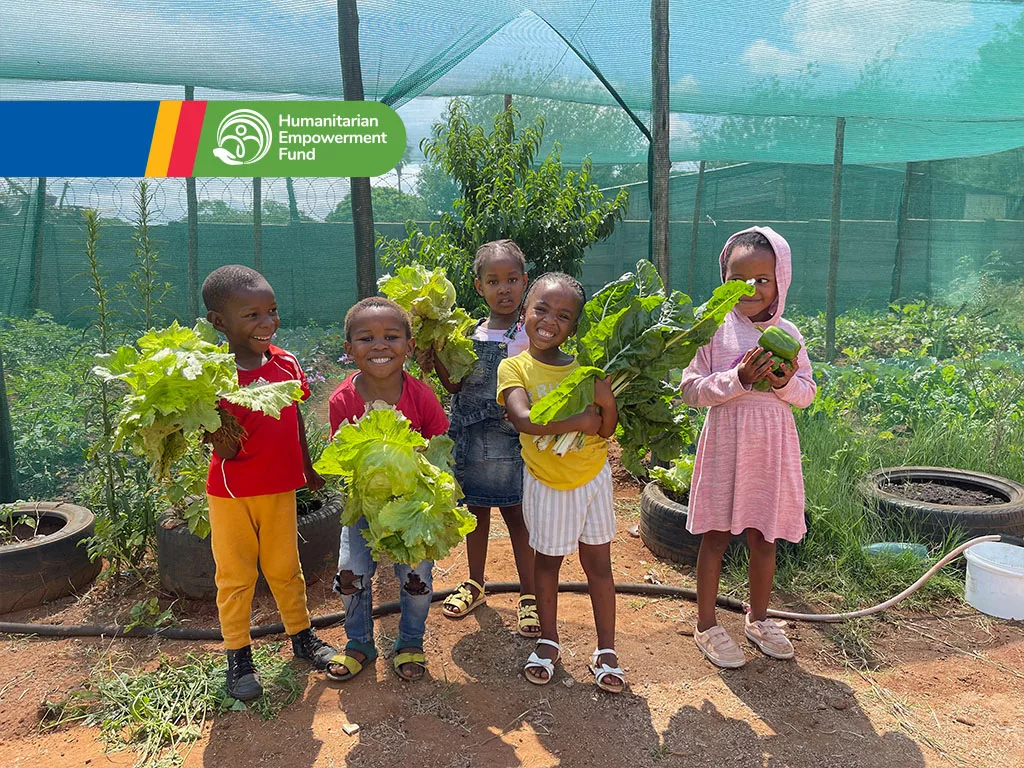 Community Gardens
Cultivating fresh produce through community gardens, providing nutritious food sources, and teaching sustainable gardening practices.
Nutrition Education
Empowering individuals with knowledge to make healthy food choices, promoting overall well-being.
WATCH: School Garden Programme at Newclare Primary
Education is the key to empowerment, and HEF is dedicated to nurturing young minds. Our flagship program involves the establishment of sustainable organic vegetable gardens in schools.

We believe that knowledge is power, and our educational initiatives span from early child development to high school and beyond.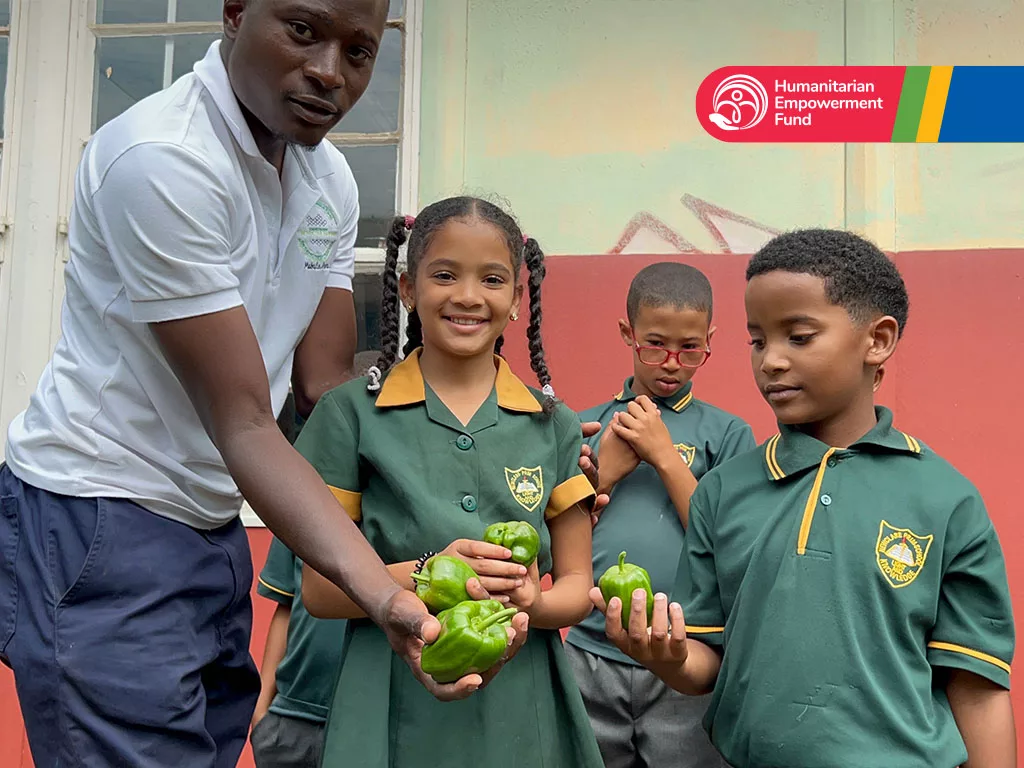 Early Child Development (ECD)
Teaching the fundamentals of vegetable gardening and garden care to instill an appreciation for nature and sustainability from a young age.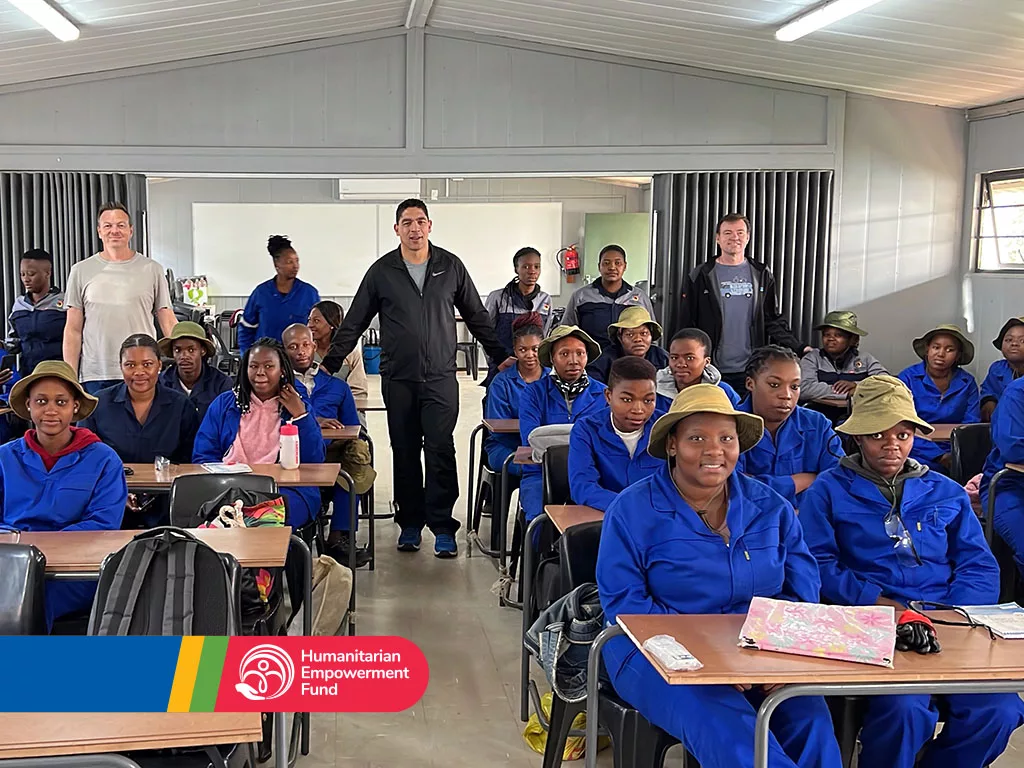 After School Curriculum
Offering small-scale farming techniques and agricultural entrepreneurship training to equip students with essential life skills.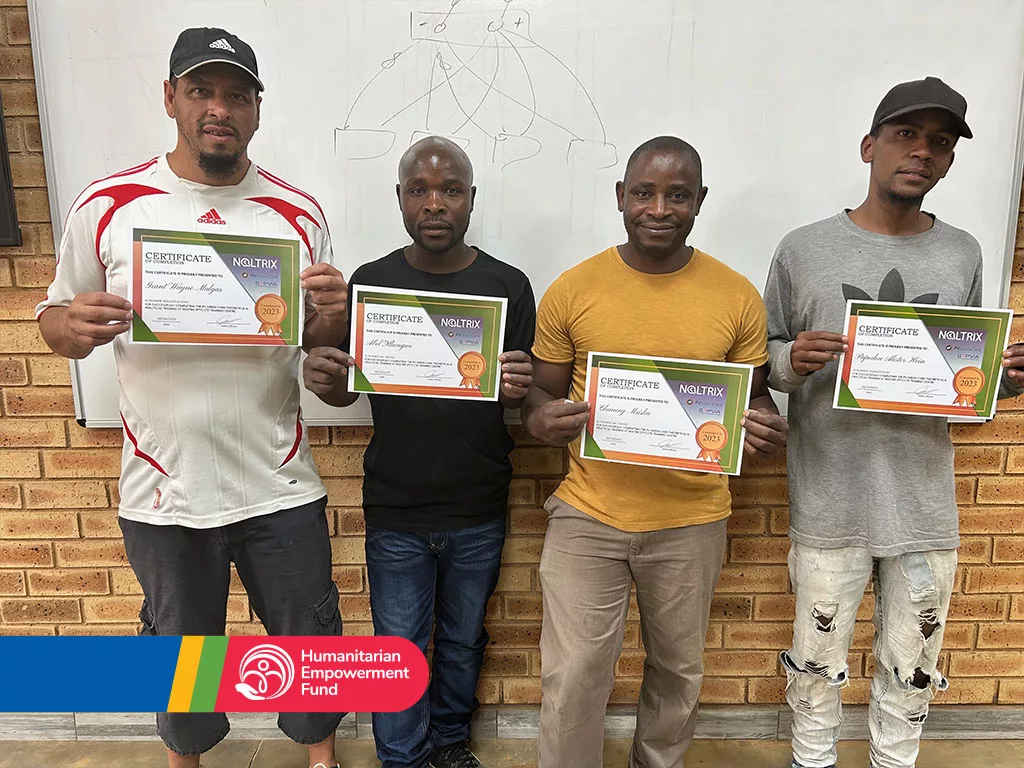 Skills Development
Empowering individuals with practical skills and knowledge to enhance their employability and contribute to their communities.
Restoration is vital to rebuilding communities. HEF is dedicated to restoring hope, dignity, and respect to those in need. We believe in holistic empowerment, and this extends to our sports development programs.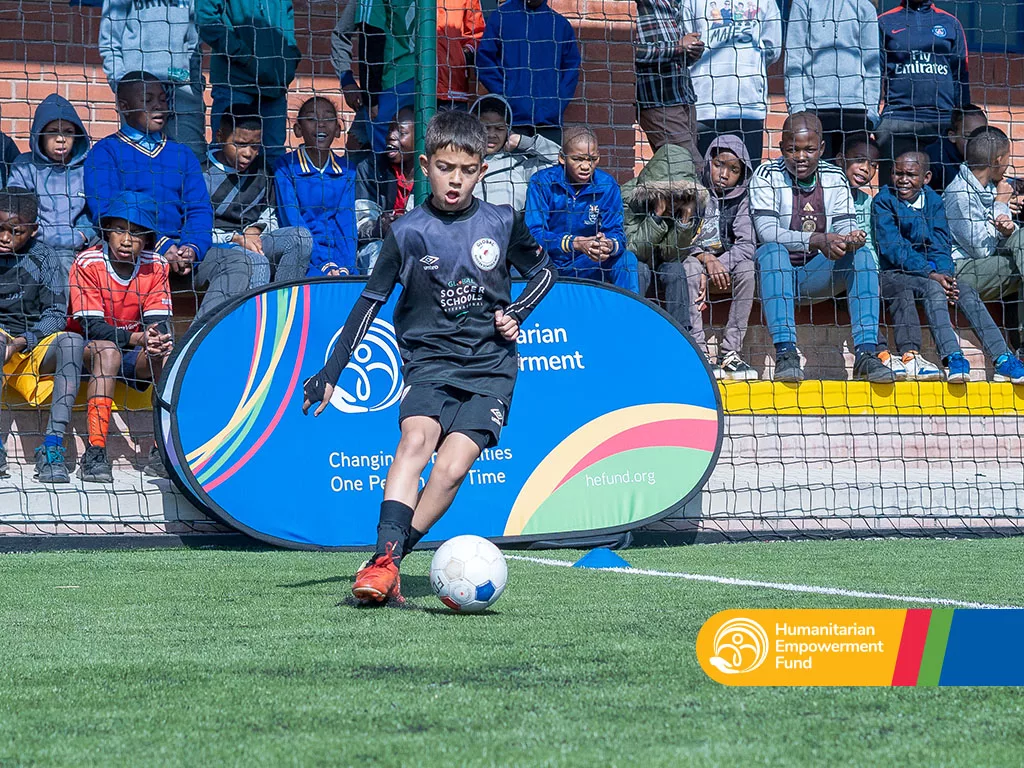 Soccer (Football)
Assisting in the establishment of soccer pitches, conducting soccer clinics, and providing soccer equipment to nurture talent and promote physical well-being.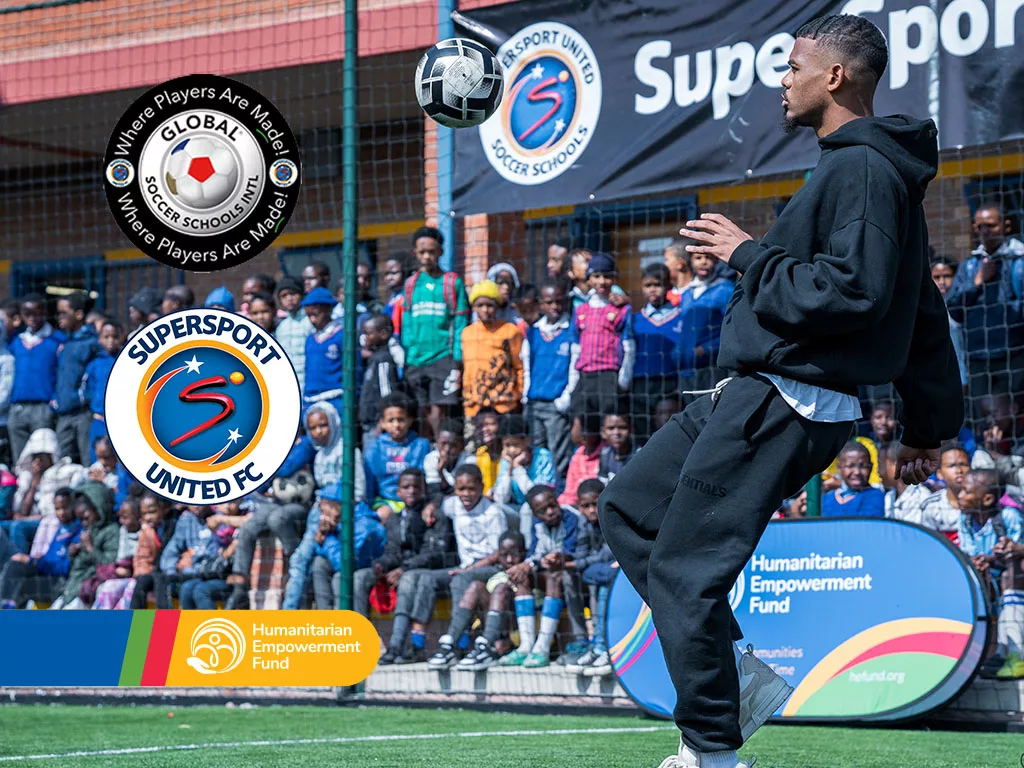 Joint Partnership
Joining hands with SuperSport United FC and Global Soccer Schools International has positioned us to bring the enjoyment of the sport as well as give children aged 5-15 the best start in football.
At HEF, we are committed to addressing the diverse needs of individuals and communities through a range of transformative programs. In line with our core pillars of Food Security, Education, and Restoration, we proudly introduce the following initiatives:
EMPOWERING THROUGH SCHOOL GARDENS
FEEDING PROGRAMS
JOB CREATION PROGRAMS
SUPPLY OF SCHOOL SUPPLIES
DISASTER RELIEF ASSISTANCE
EMPOWERING THROUGH SCHOOL GARDENS
Our flagship program focuses on the creation of sustainable organic vegetable gardens in schools. Our school gardens empower learners of all ages, starting with early child development (ECD), where we instill the fundamentals of gardening and sustainable practices. After school students benefit from exposure to small-scale farming and agricultural entrepreneurship, equipping them with vital skills for the future.
FEEDING PROGRAMS
JOB CREATION PROGRAMS
SUPPLY OF SCHOOL SUPPLIES
DISASTER RELIEF ASSISTANCE
How you can help and #bethedifference